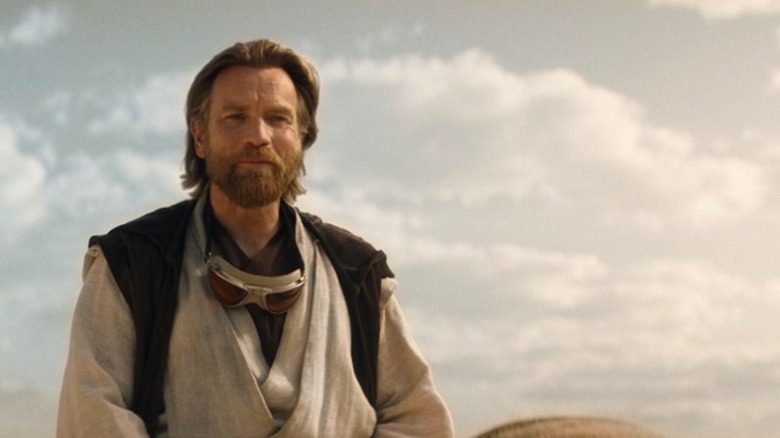 We may receive a commission on purchases made from links.
In this edition of Star Wars Bits:
Marvel's Upcoming "Star Wars" Comics
The "Star Wars" Podcast Round-Up
New "Star Wars" toys & collectibles
And More!
Marvel's upcoming Star Wars comics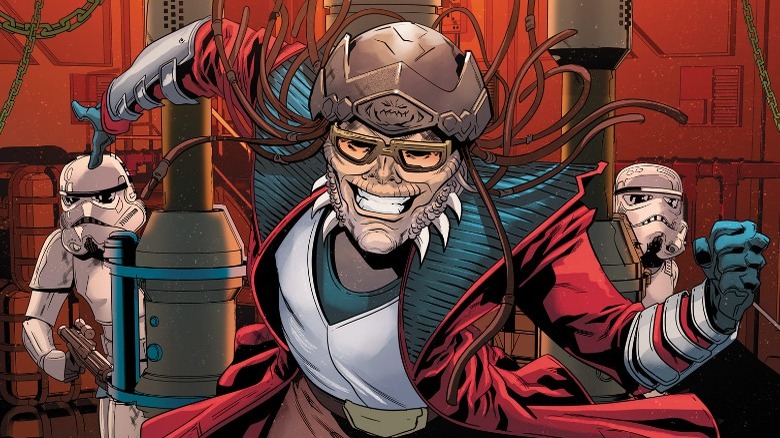 Marvel
"Star Wars: Halcyon Legacy" #4, written by Ethan Sacks and illustrated by Will Sliney, with a cover by E.M. Gist, arrives July 6. Here's the synopsis:
"D3-09 recounts an adventure from the Galactic Civil War. The Empire has commandeered the luxurious vessel, and the greedy General Kardan prepares to meet with Maz Kanata in the hopes of securing a rare artifact. But with Lando Calrissian and Hondo Ohnaka close by, there may be more to this deal than Kanata has revealed…"
Check out StarWars.com for an exclusive preview of the upcoming issue, which is available for pre-order now on ComiXology.
Star Wars podcast round-up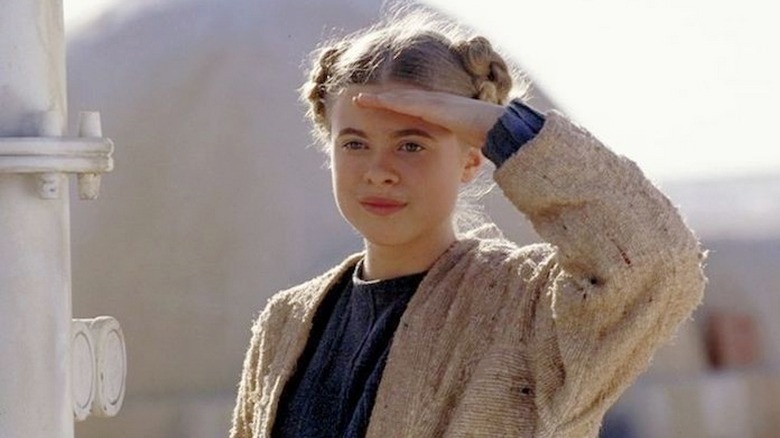 Lucasfilm
In addition to their Attack of the Clones Year series, a year-long monthly tribute to the 20th anniversary of "Star Wars: Episode II – Attack of the Clones," Blast Points Podcast is taking a deep dive into the Part VI of "Obi-Wan Kenobi."
"Join us as we discuss deep thoughts like the choices the characters make, centering on anxieties, the majestic return of Qui-Gon and yes, ACTION BERU. It was the slap heard around the world and we are here for it. Plus, we go over every major moment of the episode and discuss how we can even try to go on with our lives after this show." Listen here.
On Talking Bay 94, host Brandon Wainerdi interviews legendary set decorator, production designer and director Roger Christian.
"Roger Christian returns to the podcast to talk about his work on the original trilogy, including 'Star Wars,' 'Return of the Jedi,' as well as 'The Phantom Menace' and his directorial debut, 'Black Angel.' It is always such an honor to get to talk to Mr. Christian, and this episode we were able to dive into his much-anticipated documentary, Galaxy Built on Hope. I hope you enjoy this conversation!" Listen here.
On Skytalkers, Charlotte and Caitlin discuss the finale of "Obi-Wan Kenobi."
"We talk through all the relationships in the episode from Reva and Obi-Wan to Obi-Wan and Vader to Luke and the Lars'. Caitlin details "Star Wars is tragedy" and how this episode fits into that through catharsis, destiny, fate. We say goodbye to Deborah Chow's brilliant series and reflect on so, so much here." Listen here.
Pink Milk is a podcast where hosts (and husbands) Bryan and Tom talk "Star Wars" through a queer lens. 
"Tonight we break down the finale of 'Obi-Wan Kenobi.' We discuss each character arc and the emotional journey each of them goes on. Also, Bryan calls in from Galaxy's Edge at Disneyland! Also, we discuss the news from SCOTUS and how we may help those in need. Please check out What Choice, a fundraiser to benefit National Abortion Federation." Listen here.
The Resistance Broadcast is the official "Star Wars" podcast of Star Wars News Net. Check out their latest episode, in which they speculate on a Cal Kestis series.
"Cal Kestis, Cameron Monaghan's lead character from the video game 'Jedi: Fallen Order,' might be getting his own live-action series according to a recent rumor. We give our takes on that and all the latest Star Wars news, including analyzing the varying answers between Kathleen Kennedy, Deborah Chow, and the 'Obi-Wan Kenobi' cast on whether we think they'll attempt a second season." Listen here.
Hosted by Gerry Cable and Scotty Jayro, The Bombadcast is all about positivity in the fandom and creating a connected community. Listen here. 
Around the Galaxy is a "Star Wars" fan talk show. Every week, Pete Fletzer brings you conversations with authors, personalities, actors, creators, and super-fans talking about their "Star Wars" journey. Joining pete in the late episode is Chloe aka The Lightsaber Queen.
"Chloe aka The Lightsaber Queen has made a name for herself on TikTok and Twitter by talking 'Star Wars,' 'Clone Wars' and spinning her lightsabers and showing people how. As an engineering student by day, she spends her free time cultivating a social media presence in the Star Wars space." Listen here.
On Podcast of the Whills, host Nick Mielke is joined by Chase Hauser aka That Gay Jedi of Pink Milk and Fear Queers to discuss "Star Wars: The Phantom Menace."
Join Silver and Cat on Into the Garbage Chute where they dumpster dive into every corner of the galaxy far, far away and the fandom it attracts. Check out their latest episode where they discuss "Obi-Wan Kenobi." Listen here.
Sistas with Sabers is a podcast made for and by Black female fans of "Star Wars." It's a safe space for Black female fans to connect, support each other and share their experience with the world. For their latest episode, listen here.
Obi-Wan Kenobi doesn't contradict A New Hope
From Star Wars Explained: "I've seen some people worried that certain lines and moments from 'A New Hope' would no longer make sense after watching 'Obi-Wan Kenobi.' I don't think that's the case, so here are my arguments for the most prominent issues I've seen discussed online."
Darth Vader tribute
Check out this amazing tribute to Darth Vader by YouTube user Crusade588. 
How Liberty Dies
RoyishGoodLooks is back with another banger, this time about the fall of the Republic and the rise of the Empire. 
Auralnauts presents Star Wars: Larry
Auralnauts changes the dialogue in movies to turn them into comedies. Their latest masterpiece is "Star Wars: Larry" Episode 1, which has some fun with "Obi-Wan Kenobi." Here's the synopsis:
"Old Obi Wan Steven Ben Larry Bongjo Kenobi will tell you stories about the glory days. Stories you wouldn't, and probably shouldn't, believe. Stories that don't seem very important at first, but may end up being the most important thing to ever happen. If you're lucky, he might even reveal the biggest mystery of them all: what's with all the aliases?"
Star Wars: The Vintage Collection Boba Fett
Bossk's Bounty has a review of the new Boba Fett (Morak) figure from The Vintage Collection. 
Vintage Kenner Boba Fett custom cape
If vintage toys and customization is more your thing, Toy Polloi has a new video where he creates a cape for his vintage Kenner Boba Fett action figure.
Rancor Corbel Magnet by Regal Robot
This Week! in Star Wars
Finally, on This Week! in Star Wars, host Kristin Baver gives us the lowdown on all the latest news from that galaxy far, far away.
"This week in Star Wars, tickets and merchandise for Star Wars Celebration Europe 2023 go on sale, Kieron Gillen and Alyssa Wong talk Doctor Aphra on StarWars.com, and we chill out with the first official trailer for the 'LEGO Star Wars Summer Vacation' special. Plus, we get a closer look at some screen-used props from the 'Obi-Wan Kenobi' Disney+ limited series including the Jedi master's lightsaber, holoprojector, T-16 Skyhopper model, and more."